"These are my friends in Norway!

I played the saxophone with them in Norway and I made friends with them thru Jazz. We went to Japanese Sushi restaurant, Opera house and so on. I had a lot of fun.

They are having concerts now and I saw picture of them.(Tora took) so I wanna meet them and I miss their music. I take great pride in playing with them indeed. Thank you for your compliment. I can't wait to meet them!"

-Momoka Kaneko, Yokohama
Danskene gjør det igjen!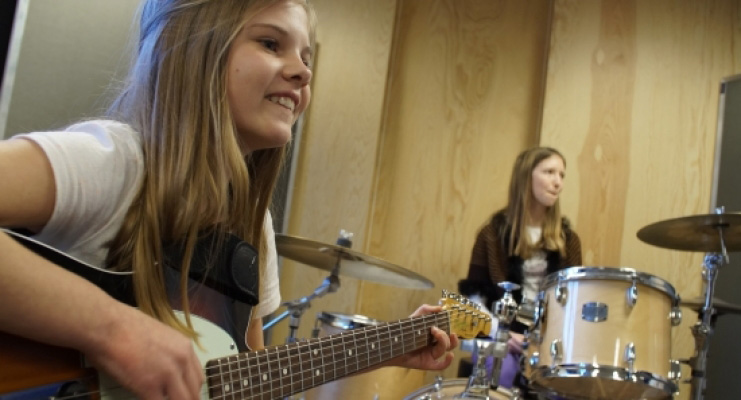 Igjen arrangerer JazzDanmark Jazzcamp for piger i samarbeid med Improbasen. Denne gangen er deltakerantallet doblet, og over 100 jenter deltar fordelt på bandgrupper over hele Danmark. Som en oppfølging av dette fantastisk vellykkede prosjektet, utgir JazzDanmark til høsten en bok, der størsteparten er forfattet av Odd André Elveland som er faglig ansvarlig ved Improbasen. (Norway anyone?)